Family Activity Center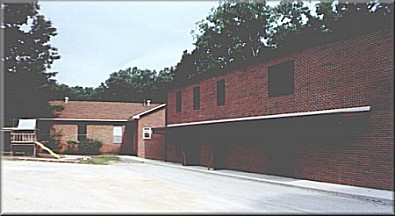 Schedule of Events
Celebration and Dedication
Saturday, January 20, 2001
5:00 PM - Open House & Refreshments Come and tour the Family Activity Center.

6:00 PM - Covered dish dinner in the new Fellowship Hall, Family Activity Center.

7:00 PM - The Celebration of the Family Activity Center with special music, recognition of guests, and a pictorial record of the construction of the center.

7:45 PM - A service of worship dedicating the Family Activity Center to the Ministry of Christ. (Rev. Dr. James Clardy, Murfreesboro District Superintendent)


One of the classrooms


Current pic of the gym




Our Family Activity Center (FAC) was built in 2000 and will be dedicated to God's service and church mission on January 20, 2001. It provides additional space for church administration, Sunday school, fellowship and recreation.
The FAC has over 7,000 square feet of activity area which is completely heated and air conditioned. It contains a fellowship hall/gymnasium of 2,400 square feet for athletic, social and entertainment events as well as a pastor's office/study, a work room, meeting room, kitchen, six Sunday school rooms, toilets and storage areas. It is ideally suited for maximum useage and support of the church mission and community service.